The Trenton area boasts great hunting and fishing. With Swanson Reservoir within 3 miles and plenty of open hunting land you will undoubtedly have a good time.
Swanson also hosts swimming and water sports in the summer as well as hiking trails and open areas for bird enthusiasts and equestrians. The Trenton golf course has the nicest sand greens around for the duffer in you.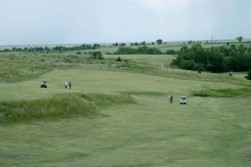 The Massacre Canyon monument will give the sightseer a pleasant look at history as will the several monuments to the old cattle trails that ran through the county in the 1800's.
If you have any pictures from your hunting, fishing and vacation time that you would like to share email them to our Web janitor. For more information see Nebraska Game and Parks site for permits and regulations.